Principal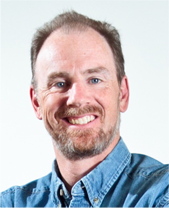 Brad is the founder of Britton Coaching and Consulting and is an expert in organizational development and executive coaching. He integrates insightful assessment, high-level facilitation, and leadership coaching to offer his clients transformative strategies that achieve real-world results and competitive advantage.
Clients routinely depend on Brad to reinvigorate their teams, create deeply-held, shared visions and strategies and build processes and practices which turn those visions into tangible bottom-line results.
Brad is known for piercing through the drama that often distracts teams from their greatness. He makes good on his role as partner with his clients by helping them clear out the internal roadblocks that hold them back and gets them to fully use the talents and existing resources that are often overlooked.   He is a master at getting people to simply work together. He is relentless in insisting that broad involvement by stakeholders in any challenge is the essential element not only in creative problem solving, but also in transforming aspirations into tangible results.
Brad has consulted and coached with hundreds of senior leaders, teams and organizations over his 25-year career to create aligned, committed teams who enthusiastically fulfill their missions. Brad's clients and projects have ranged from Fortune 100 companies to Federal and local government agencies, and many mid-sized technology firms.
Brad is a committed life-long learner, having spanned formal education in Electrical Engineering and Public Administration to intensive, advanced training with some of the best experts in group dynamics, organizational development, leadership and human systems.
Brad, his wife, and two sons live in San Luis Obispo, California where the year-round mild weather allows him to enjoy the outdoors and stay connected to how things can work together in balance. He enjoys hiking, basketball, golf and all things family.