We work with leaders…
…who are committed to transforming their organizations to reflect the principles they value most. We specialize in working with technical companies. Through our vast experience we understand how these organizations think, work and act. We tailor our processes to each unique culture, maximizing their strengths and minimizing the impact of their blind spots.
Our process is very straightforward yet not always easy. We work with our clients to identify what is most important to them and then identify the gap between where their visions point them and where they are. What is unique about the plan we build with our clients is that it is built with all relevant stakeholders, not just a chosen few. We are resolute that successful results come from people who enthusiastically implement what they have indeed create themselves.
Our Mission
To help leaders and their teams create organizations that embed their most revered values into their relationships, processes, systems and culture to get the results that makes the world better.
To provide powerful, practical tools to our clients so that they can be completely self-sufficient in exceeding their highest aspirations.
Our Values
Integrity: Our commitment is to speaking the truth, doing what we say we will do, and owning up to our mistakes.
100% Responsibility: We live by the rule that we are 100% responsible for everything in our lives – our choices, our circumstances, and our impact. We commit to being fully aware of our impact and taking responsibility for it.
Acting From Adventure: We believe that to be truly great that we must act from our most creative self. Our commitment is to continually check our intentions and to infuse each action with a sense of possibility and adventure.
Curiosity: Our experience has shown us that the more we learn the more there is to learn. This is what keeps us committed to curiosity. Every time we stay open to learning something new, we do.
Brad Britton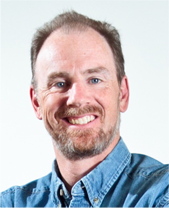 Brad is the founder of Britton Coaching and Consulting and is expert in organizational development and executive coaching. He integrates insightful assessment, high-level facilitation, and leadership coaching to offer his clients transformative strategies that get real-world results and competitive advantage. Read More
Our Partners
Brad has cultivated strong partnerships with seasoned consultants to provide clients with the breadth of support they need to achieve their goals.
Maggie Larkin
During her career Maggie Larkin has consulted with executives and business leaders in numerous Fortune 500 corporations and start-up companies. She has worked globally in diverse industries including manufacturing, product distribution, utilities, agriculture, mining, banking, and insurance.  Maggie has spent over 25 years as a consultant and executive coach. Specializing in corporate culture and executive development, she is known for her ability to assist people in attaining higher levels of personal performance and effective leadership.
Kevin Coray
Kevin E. Coray, Ph.D., an industrial and organizational psychologist, has over 30 years of experience in improving organizational performance as a consultant and coach. He is known for his work with large organizations on strategic planning and data-driven change management, as well as team effectiveness work with executive teams.
Bill Silverman
Bill Silverman Ph.D. is a corporate and business coach with over 25 years of experience. He is known for his ability to pinpoint and solve the real problems that hold organizations back. Bill helps business leaders restructure their organizations and implement new management skills that create dramatic improvements in bottom line results.
Paula Vigneault
Paula Vigneault is an entrepreneur, consultant and coach for profit and not for profit organizations for over 40 years. She has had several careers working with and managing teams in the medical, construction and retail fields. She is the co-author of Collaboration Soup, a guide book for effective collaboration. Her insightful wisdom and strategic planning skills make her an effective organizational change agent.