Strategic Planning at its Best…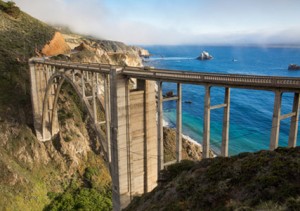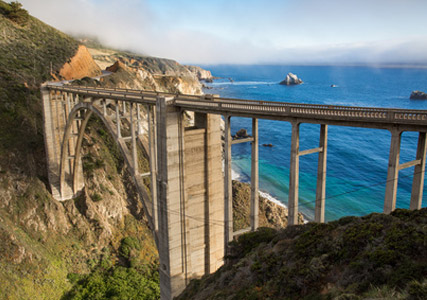 At some moment it becomes clear: where we are isn't where we want to be. Whether it is starting something new, expanding operations or shifting to meet a market more precisely, there comes a time when we know in our bones our current strategy won't get us there.
The Strategy Bridge makes it easier to get from where you are now to where you really want to be. The Program isn't just traditional strategic planning – it is a process that not only defines your compelling destination, it assures that you create the bonds and buy-in to get there.
Through our decades of experience we have learned, sometimes the hard way, that great strategic planning possesses three essential elements:
Preparing the stakeholders to engage deeply in the process
Creating a compelling vision and strategy
Building a disciplined implementation infrastructure and habits to overcome cultural barriers to change
By genuinely involving all the key stakeholders in the planning process, Strategy Bridge avoids the common planning pitfalls that leaves you stranded with a great plan and no practical way to implement it. We do this by guiding you and your team through a high-involvement process to build your vision and strategy as well as help you develop the infrastructure to assure accountability and follow-through for implementation.
The beauty of being willing to strive for something great is that it pulls the whole world around you higher. Yet, if getting there was easy, you'd already be there. It isn't just like flipping a switch – it takes conversations, creativity, disagreement, problem solving, collaboration, challenging assumptions and everyone's best thinking and effort. It takes work and it takes inspiration that comes from all-out involvement and play. Strategy Bridge provides the process to get you across the divide. Our coaching, tools and experience provide the platform for you to travel from where you are now to that place you know will make the most difference in your world.
Strategy Bridge Consultation
Whether it is the constant demands of day-to-day operations, or the tug and pull of urgent problems, it can be challenging to find the time to just think clearly. The Strategy Bridge Consultation helps you carve out that time. It helps you to identify what is being called for from your organization at the most strategic level and then guides you to build a game plan for getting there.
During this complimentary 45-minute consultation you will:
Clarify the impact your strategically aligned team will have.
Identify the components that lead your team to the success you want.
Discover the number one thing stopping you from having the alignment and results you really want.
Determine the most powerful actions you can take to move you and your team forward.
Complete the consultation knowing exactly what to do next.